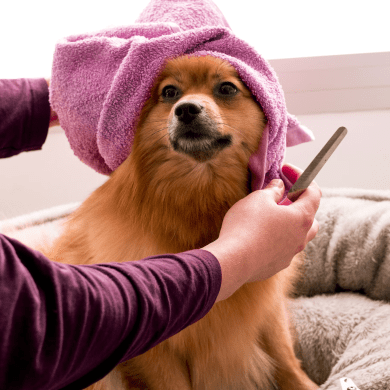 Poochbeautifulgrooms in Ocala, FL
Terrace road, Ocala, FL 34473
(347) 245-6259
About
Introducing Poochbeautifulgrooms, a full-service pet grooming salon located in Ocala. With a team of experienced and caring groomers, this business provides top-quality grooming services for cats and dogs of all breeds and sizes.
What sets Poochbeautifulgrooms apart from other pet grooming businesses is their commitment to personalized attention for each pet. They understand that each pet is unique and requires individualized care, so they tailor their grooming services to meet the specific needs of each furry friend. Their groomers take the time to get to know each pet and provide a calm and relaxing environment to ensure a stress-free grooming experience.
At Poochbeautifulgrooms, they offer a wide range of grooming services, including bathing, haircuts, nail trimming, and ear cleaning. They also offer specialized treatments such as de-shedding, teeth cleaning, and flea and tick prevention. Whatever your pet's grooming needs, they have you covered.
Their pricing structure is affordable and competitive, with packages available for regular grooming services. They also offer add-on services such as aromatherapy and massage to make your pet's grooming experience even more enjoyable.
Poochbeautifulgrooms offers flexible hours to accommodate your busy schedule. They also offer convenient online booking and have a mobile app that allows you to track your pet's grooming history and schedule future appointments.
Don't settle for an average grooming experience for your furry friend. Choose Poochbeautifulgrooms for personalized and top-quality grooming services that will leave your pet looking and feeling their best.
Shopping with Poochbeautifulgrooms is a breeze! You can call them at (347) 245-6259 or head over to their website for more information. Conveniently located at Terrace road in Ocala, Poochbeautifulgrooms is your go-to destinationfor all your Pet groomer needs. All visitors are welcome to drop by in-person to meet the friendly staff and take a tour. Discover a wide array of products in stock and services at Poochbeautifulgrooms – check out their website for more information about products & services offered. The website features detailed descriptions of everything currently available, as well as information about the Poochbeautifulgrooms team of professionals. If you have any questions, comments, or feedback, don't hesitate to reach out by calling them at (347) 245-6259.