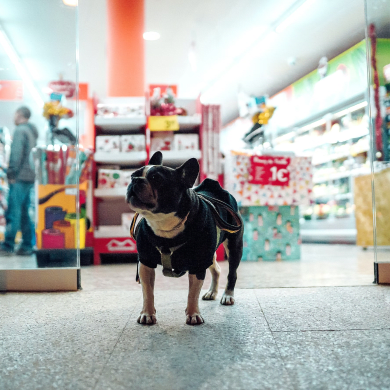 About
Looking for a pet store that offers a wide selection of high-quality pet products, knowledgeable staff, and friendly customer service? Look no further than Wonder Pets corp!
At Wonder Pets corp, they believe that pets are part of the family and deserve the best possible care. That's why they offer a wide range of products for all types of pets, including dogs, cats, birds, fish, reptiles, and small animals. They have everything from premium pet food and treats to toys, accessories, and grooming supplies.
Their knowledgeable staff is passionate about pets and can help you find the perfect products for your furry, feathered, or scaled friend. They are always happy to offer advice and answer any questions you may have.
But Wonder Pets corp is more than just a pet store. They offer a variety of special services to help pet owners take care of their beloved pets. They have a full-service grooming salon where your pets can get pampered and receive professional grooming services. They also offer training classes to help your pets learn new tricks and behaviors, as well as adoption events to help pets find their forever homes.
In addition to their wide selection of products and special services, Wonder Pets corp is committed to providing exceptional customer service. They understand that each pet and their owner has unique needs, and they are dedicated to providing personalized service and attention to every customer who walks through their doors.
Wonder Pets corp has earned a reputation in the community for being a one-stop-shop for all your pet needs. They carry the latest and greatest products on the market and regularly update their inventory to meet the changing needs of their customers.
So if you're looking for a pet store that truly cares about your furry family members and offers a wide selection of products and services, visit Wonder Pets corp today. You won't be disappointed!
Shopping with Wonder Pets corp is a breeze! You can call them at +1 718-282-6000 or head over to their website, http://www.wonderpetscorp.com/ for more information. Conveniently located at 969 Flatbush Ave in Brooklyn, Wonder Pets corp is your go-to destinationfor all your Pet store needs. All visitors are welcome to drop by in-person to meet the friendly staff and take a tour. Discover a wide array of products in stock and services at Wonder Pets corp – for more information about products & services offered, visit http://www.wonderpetscorp.com/. The website features detailed descriptions of everything currently available, as well as information about the Wonder Pets corp team of professionals. If you have any questions, comments, or feedback, don't hesitate to reach out by calling them at +1 718-282-6000.
Wonder Pets corp in Brooklyn
Hours
Monday

9 a.m. to 7:30 p.m.

Tuesday

9 a.m. to 7:30 p.m.

Wednesday

9 a.m. to 7:30 p.m.

Thursday

9 a.m. to 7:30 p.m.

Friday

9 a.m. to 7:30 p.m.

Saturday

9 a.m. to 7:30 p.m.

Sunday

9 a.m. to 6 p.m.